Chainlink noted continued accumulation since early September after a massive sell-off a few days prior.
The price drop has left over 75% of all Chainlink investors in losses.
Despite repeatedly forming lower lows, LINK naturally maintains a consistent uptrend that began in June.
Chainlink, impacted by the general market trend, has noted repeated price fluctuations over the past four months. However, other cryptocurrencies aside, LINK is at least a little above its June and July lows. This is possible thanks to its holders, who have maintained a bullish stance towards the crypto.
Chainlink ready for a comeback
Year-to-date, there have only been two instances of an unprecedented and immediate sell-off, and both occurred during unforeseen crash times.
The first was in June when the entire market crashed and LINK holders sold over 10 million LINK tokens in a week. The second and most recent case occurred towards the end of August when in a single day around 17 million LINK worth $117 million were sold by investors.
Exhaustion of supply of Chainlink in exchanges
After the crash, the price recovery was slow and on several occasions disappointing, but the gradual accumulation led to investors recovering around 13.5 million LINK tokens worth around 93.15 million dollars.
Interestingly, accumulation is not the only consistent occurrence, as despite consistently forming lower lows, LINK maintains its broader uptrend in the market.
As seen on the chart, after creating a local high last month, LINK once again saw a decline of 25.87%. This took the price from $9.3 to $6.9, which is still above the June lows of $5.9.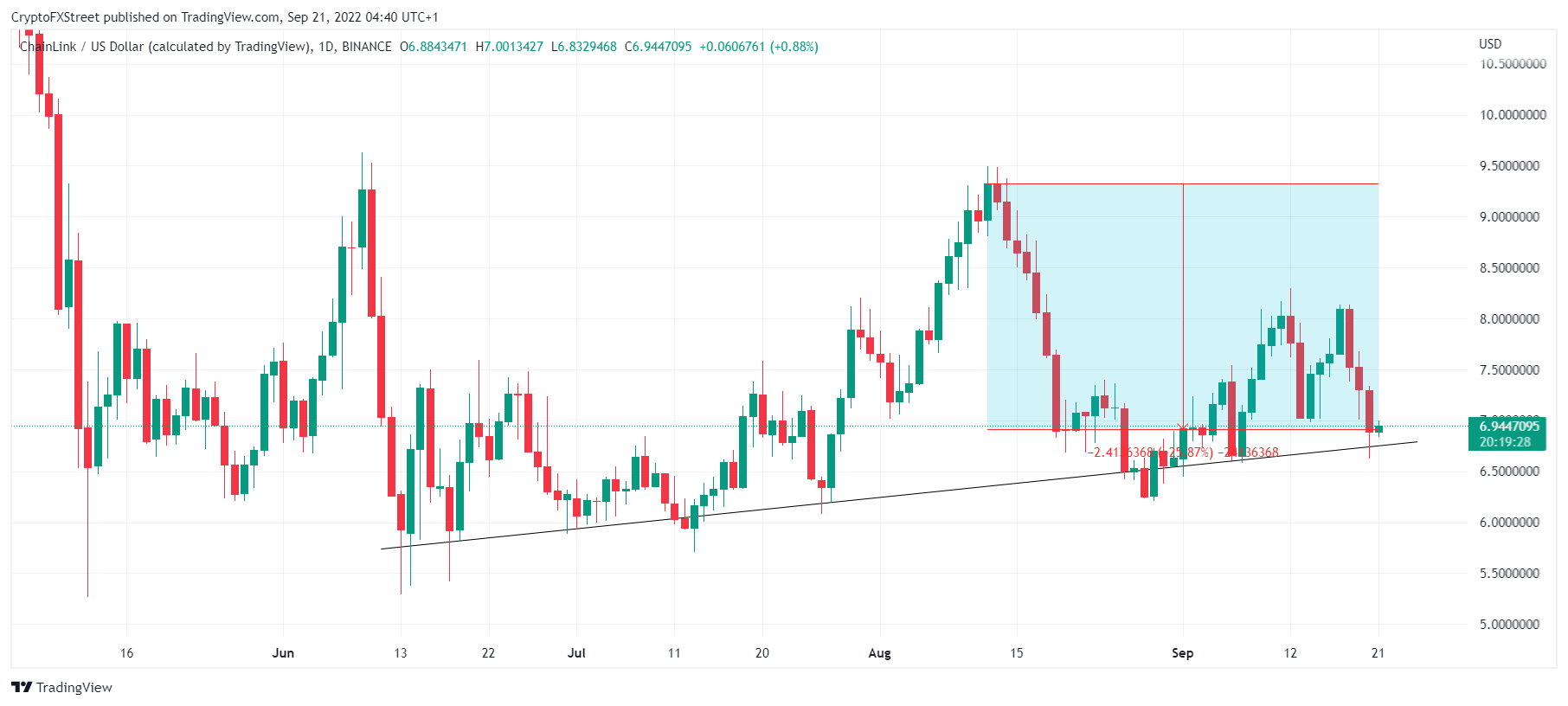 Chainlink 24 Hour Price Chart
But the wait continues
Although LINK may appear to be in an uptrend, its effects are yet to be felt by its 686,000 investors, with only 23% of investors still enjoying profits since May.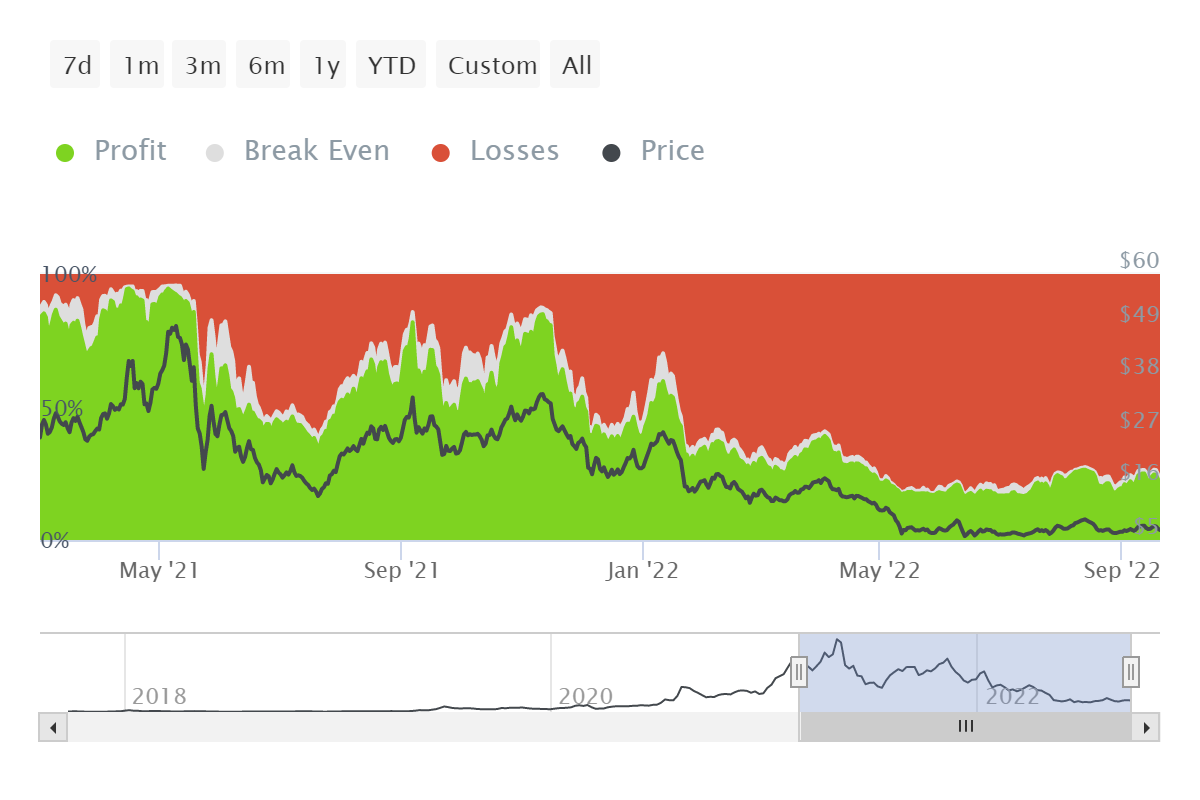 Chainlink investors in losses
This situation can only be reversed when LINK hits $20, which in the past was the price at which at least 50% of all investors were in profit.